Artist Bio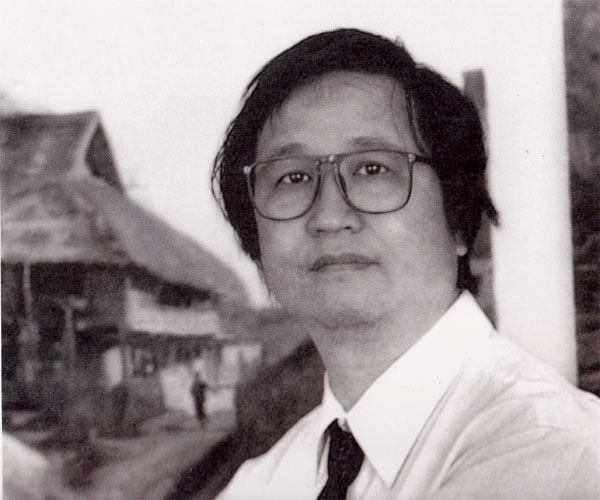 Wu Jian is a Chinese painter who was born in 1942. Many works by the artist have been sold at auction, including 'THE WORLD' sold at Sotheby's Beijing 'Modern & Contemporary Chinese Art' in 2013 for $32,921. There have been many articles about Wu Jian, including 'Interview with Simon Kirby' written for Whitehot Magazine in 2011. (source: Sotheby's Beijing 'Modern & Contemporary Chinese Art)


The paintings of Wu Jian entice the viewer with their tenderness and attention to detail and motion.Clearly evident is the artist's ability to focus on subtle events that often pass unnoticed. Wu Jian examines these moments with a focus so profound as to transcend their physical boundaries. His well trained eye Combined with his masterful technique capture only what is essential. Each brushstroke embodies volume, color, texture, and the most ephemeral of all qualities, the human spirit. Wu Jian imbues his canvases with a rich and delicate life of their own. Whether the subject be a simply placed floral Still life or a classically poised ballerina, the artist's mature and poetic vision radiates from the canvas.
His technique: a unique blending of Classical, Realist and Impressionist styles which utilizes An ultra smooth canvas as its base and builds the surface upward in a symphony of blended Hues and gradients of light and color.
Member of the National association of Fine Are of China, Lecturer of Oil Painting at Shanghai Teachers college, professor of Art at Shanghai Jiao Tong University and exhibited widely Throughout China. Wu Jian is an artist of utmost merit,and his paintings stand as at testament to years of thoughtful study. Wu Jian immigrated to United States in 1986 and studied at San Francisco Academy of Fine Art college (CA) and Art Student's League of New York (NY), then quickly established himself in the New York art world. Originally exhibiting with China House in New York, Wu Jian moved on to Gallery Revel where he developed as the premiere Artist of the gallery's Revel hosted eight solo shows for the artist during their representation.
His paintings have been exhibited in museums and galleries throughout the United States. He's had numerous paintings auctioned Christie's and Sotheby's in Hong Kong. Also, Wu Jian has works in the collection of the China National Art Museum and many of his paintings are private and public collections throughout the world.

MUSEUM SHOWS:
NECCA Museum, Brook Lyn.CT
Springfield Art Museum, Springfield OH
Hollywood Art & Culture Center, Hollywood FL
American International College, Garret Gallery, MA
Michelson Reves Museum of Art, Marshall TX
Washington & Jefferson College Art Gallery, Washington PA
University of Tennessee Art Gallery, Knoxville TN
Brattleboro Museum, Brattleboro, VT
Leigh Yawkey Woodson Art Museum, Wausau, WI

MUSEUM COLLECTIONS:

LuXun Museum, Shanghai China
Museum NECCA, USA
Asui Museum of Art, Hong Kong
Shanghai Fine Art Museum, China